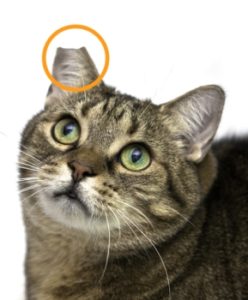 A feral cat is an outdoor, free-roaming cat that is fearful of humans due to lack of interaction. Left unaltered (fixed), free-roaming cats continue to reproduce creating more homeless kittens. Trap Neuter Return is the answer for feral, stray and outdoor free-roaming cats and kittens.
According to scientific studies, free-roaming cats gain weight and live healthier lives after being altered. Trap Neuter Return programs are proven to stabilize and significantly reduce the size of free-roaming cat colonies.  By limiting free-roaming cat populations, fewer unwanted and homeless cats are taken to shelters and euthanized.
What does our TNR program include?
Free use of our live traps
Free spay or neuter, a rabies vaccine, a distemper vaccine & mandatory ear tipping.
Support during the trapping process. We are available to you by phone & email.
Helpful literature and instructional videos
What our TNR program does NOT include…
We can't rehome or "get rid of" your feral (wild) cats.  The "R" in TNR stands for RETURN. You must return the cat to where it came from. Cats have territories and it is crucial for them to be returned to that territory. If you have a special set of circumstances, let us know to discuss further.
4 Steps To Start our TNR Program (only for Eaton County, MI residents):
Read The Ten CATmandments
Read Cat Trapping Basics and learn about trapping cats (it's easier than you think!)
Watch our TNR Videos to give you a visual of what you need to do
If after reading the above items you are ready to trap some feral kitties, please fill out our assessment form below
What if I am not from Eaton County and I need help? Click HERE for some links that can help you to find TNR help in your area.