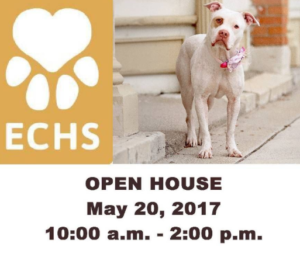 Join us! Saturday, May 20th for the ECHS open house. We can't wait to see you again!
Come see the new changes and learn about our new programs to help our community.
Great give aways….a new, in the box vacuum cleaner courtesy of BISSELL Pet Foundation! A brand new cat tree! A photo session with Express Yourself Unleashed!