Eaton County Humane Society (ECHS) is accepting applications for open board member seats. ECHS is governed by a humane ethic; it is our mission to provide quality care to homeless animals until they can be placed in loving, permanent homes.
We seek to reduce animal overpopulation, end euthanasia of adoptable animals and educate the community on the humane treatment and responsible guardianship of companion animals.
Applicants must be at least 18 years of age, organized, responsible and professionally minded. Board members must attend monthly meetings at Charlotte City Hall, assist with fundraising events, promote ECHS and its mission within the community and provide general oversight for ECHS staff and volunteers. Board members have the option whether or not to work directly with animals.
Not sure if we have a spot for someone like you?  Do you like volunteering?  Do you love animals? Do you like to feel like you made a difference at the end of the day?  So do we!  We would love to have you apply.
If you would like to help ECHS further its mission, please remit an application to:
ECHS Board
P.O. Box 233
Olivet, MI 49076
Or remit on our CONTACT  page.
Do you have questions for the Board of Directors?
Please submit all of your questions in writing to: Board Of Directors
If you would like to attend one of our board meetings and speak during public comment, please see our Meeting Schedule.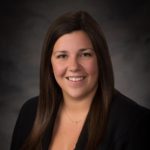 Breina Pugh is the President of the Board of Directors for Eaton County Humane Society. She has served on the board since July of 2016. Before joining the board she worked at a variety of shelters and has a true passion for animals. She works for Granger in the role of Community Relations Coordinator. She lives in Lansing with her husband and two rescue kitties, Paws & Remy.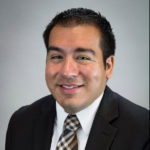 Joe Citro is the Vice President of the Board of Directors for Eaton County Humane Society. He has served on the board since September of 2016. He works for Greater Mission as a Campaign Director. Joe has a lifelong passion for animals and believes in the impact animals have in our lives. He resides in Lansing, MI & Baltimore, MD.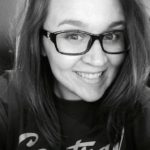 Courtney Laban is the Treasurer of the Board of Directors for Eaton County Humane Society. She joined the board in October 2016. She currently works as an auditor of nonprofit organizations at an accounting firm in Lansing.
Prior to joining the board, she volunteered with various dog rescue organizations. She lives in Lansing with her two dogs, Ren and Chester.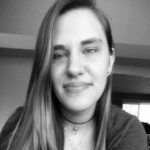 Brittany Nelson is the Secretary of the Board of Directors for Eaton County Humane Society. She has served on the board since December 2015. She is very passionate about caring for animals. She is currently going to school for Veterinary Medicine and works at a veterinarian's office as an Assistant, Receptionist, and Kennel Worker. She lives in Eaton Rapids with her family, her dog Oscar, and her guinea pig Luna.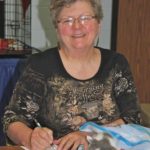 Dr. Diana Newman has been involved in animal welfare for many years.  Although her work situations have varied, her dedication to animals has remained the same.  Dr. Newman practiced dental hygiene, served as assistant director of a low cost ON/GYN and Pediatric clinic, and for the last 15 years of her career worked at Western Michigan University as a program manager for grants from the State of Michigan and the National Science Foundation.  After retirement, she became the Director of the Barry County Animal Shelter where she developed a comprehensive TNR program for the County.  She is now the President of Companion Cats, a non-profit organization dedicated to spay and neuter services for unowned cats.
Dr. Newman lives in Battle Creek, MI with her husband, two dogs and four cats, and depending on the time of year, usually several bottle baby kittens and fosters.  Her two children, their spouses and five grandchildren live near-by and are always in awe of the "zoo" as they call it.