Welcome to Eaton County Humane Society…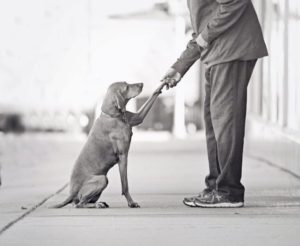 We are glad you have chosen our shelter to find your new best friend!
Our goal is to place all of our dogs and cats in the best home for the individual pet and make the best match for your family and lifestyle. We want our adoptive homes to be the "forever home" for each pet.
Please be sure to call ahead (269-749-9440) when planning your visit. Our shelter is staffed by volunteers. Many of our animals may be at an adoption event at the time of your visit.
What Should I Bring With Me?
Legal form of identification
Cash or check to pay for your adoption fee. You can also use PayPal online with your credit card.
A leash for your new dog or a carrier for your new cat.
What's Next?
Once you have found your match, we ask that you will fill out a dog adoption application or a cat adoption application. Next, our adoption counselor will go over your application with you and discuss any items you have questions about.
We'll talk about the needs of your new pet, behavior modification tips and we will address any questions you have about your new dog or cat.
Please expect to spend at least one hour during this process or longer. Remember, adoption is for the life of your new pet so this time commitment is minimal.
Post-Adoption
We encourage you to call our shelter if you are having any issues with your new dog or cat or need guidance. We also offer many behavior resources so that we can ensure your adoption lasts a lifetime!
Please note, ECHS does not offer refunds on adoption fees.