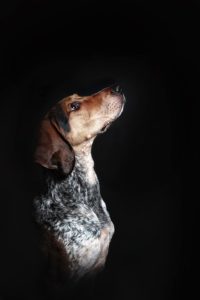 As an independent, charitable, 501(c)(3) organization, our name reflects our geographic location only. We receive no local, state, or federal funding for the services we provide. We are not a county agency and we are NOT supported by tax dollars. All of our funding comes from donations from the public and local business sponsors. All donations are tax-deductible. The bottom line is, we need YOUR help to save lives!
Eaton County Humane Society (ECHS) was formed in 1968. In 2008, we opened our first shelter facility in Olivet, MI. There we housed a variety of animals available for adoption. Over the past three years, we have placed an average of 230 animals into new homes each year. (Latest MDARD report Information)
In 2018, we reorganized into a a low-cost spay/neuter clinic and wellness center. ECHS will no longer house animals as a shelter but will address the needs of the animals and residents of Eaton County in other ways. The ECHS Wellness Center opened in June 2018 and provides wellness services to both dogs and cats. Dog services that will be offered include rabies vaccinations, heartworm testing and preventative, Bordetella and distemper (DHLPP or DHPP). Cat services include spay/neuter, rabies, distemper vaccine (FVRCP), FeLV/FIV Combo tests. Both cats and dogs can receive flea treatments, deworming and microchipping.
We are a small organization that relies heavily on our volunteers. We are grateful to those volunteers and openly welcome new volunteers to join us!
The Eaton County Humane Society Spay/Neuter Clinic and Wellness Center is only open on surgery days and vaccination clinic days (see our schedule).  You may contact the Eaton County Humane Society by calling 269-749-9440 and leaving a message.  Your messages will be returned on the next surgery day.  If you have questions about spay/neuter or would like to schedule an appointment, please call 269-579-1120.